I.- INTRODUCTION.
This accesory came exclusively with the figure of Yoda. It can be of several colours as we will show below.
II.- ORIGINAL VARIANTS.
Original Variant N.1
This is the orange variant of Yoda's snake.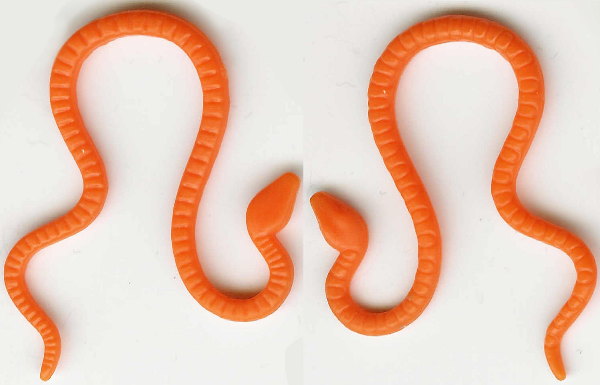 Original Variant N.2
This variant is of a light brown colour and came with some european blisters. It is made of a material more pliable than the other ones.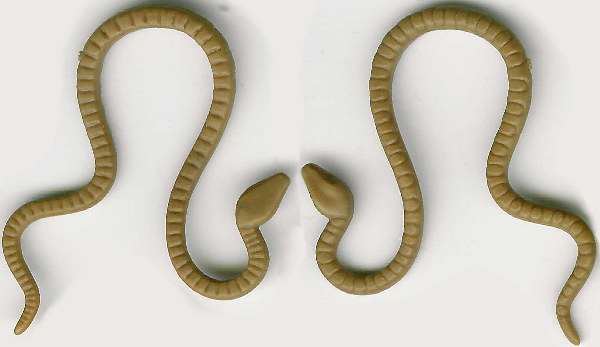 Original Variant N.3
This is the "green" Yoda snake, which is made of a greenish brown colour.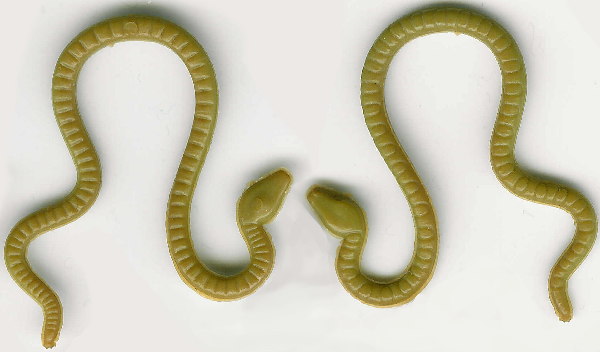 Original Variant N.4
This is the dark brown variant. It is made of a plastic more rigid than the other variants.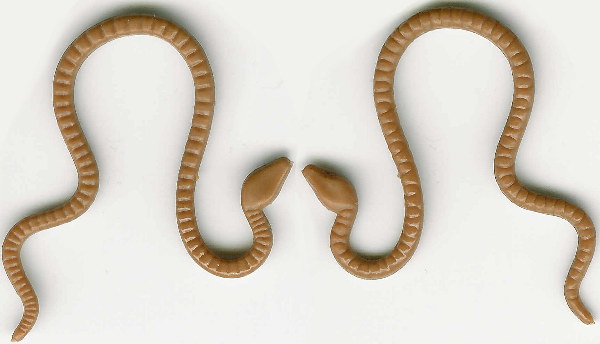 III.- REPROS.
We don't have registered any repro version of this snake.
New repros are continuously turning up in the market and we can not track them all on our own, so if you find a repro that is not listed in this page, please contact us in our e-mail.
[ Menu ]


© S I T H N E T - Javier Lois



Section created by Trskel Adelscott for SithNET
Total or partial reproduction is prohibited without the consent of the author



For any query, suggestion or comment about the page
contact the author using the e-maul